Full day Kindergarten: Monday through Friday, 8:40am to 2:55pm
Has your child ever wondered if there are other colors in a green leaf? How polar animals stay warm in their frigid environment? How a tiny seed becomes a giant sunflower, or a little caterpillar becomes a butterfly? St. Paul's Day School kindergartners immerse themselves in learning, whether it be using paper chromatography to find all the colors of a green leaf, wearing a blubber mitten in ice water to understand how polar animals stay warm, growing butterflies, ladybugs and seeds to observe and document life cycles, or using the SMART Board! 
Our program provides a hands-on interactive experience as we explore our world. We use the Wilson Fundations program to learn reading and handwriting. This multi-sensory approach is also taught in Westfield Public Schools, so St. Paul's students will be well-versed in the program when they go to first grade. Fundations emphasizes phonemic awareness, phonics-word study, fluency, vocabulary, handwriting and spelling.
Combining our Fundations skills, daily shared reading or guided reading experiences and our Rock Star Reader incentive program helps our kindergartners develop as readers! We are careful to also strengthen fluency and comprehension skills. Writing in morning journals, during a Writer's Workshop, or an opinion piece, as well as sharing our writing from the author's chair, are all opportunities for the students to grow as writers.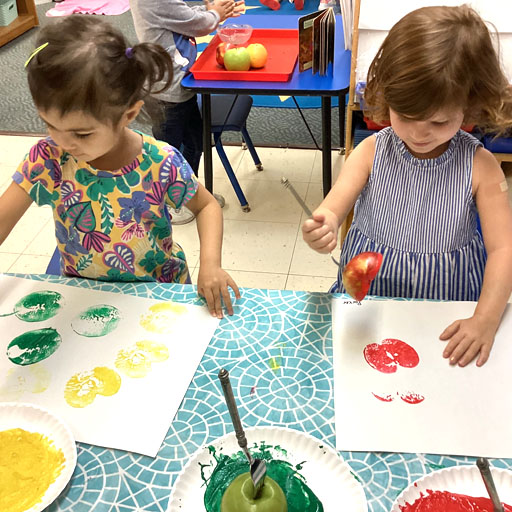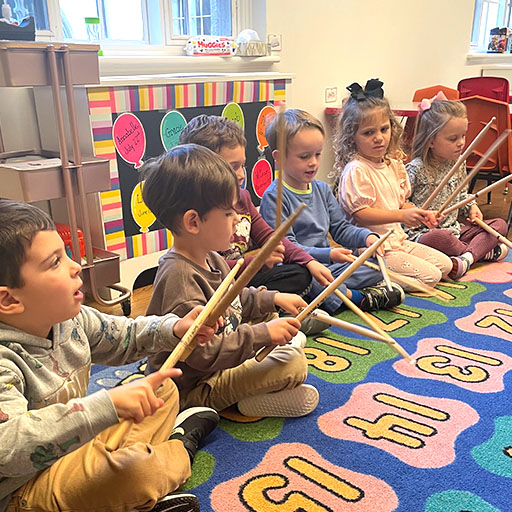 Children learn best by doing! Using a variety of manipulatives, the children learn important math concepts including number sense, counting, patterns, graphing, 2D and 3D shapes, symmetry, measurement, money, addition and subtraction. We use our math skills in real-life situations, such as looking for 3D shapes during our morning walk around the block to get the wiggles out, graphing our favorite apples, or paying for items with the exact amount of money as we shop at our Kindergarten Mall.
We learn about the world around us, and our place in that world, as we explore the continents, oceans and the 50 states. We delve into topics such as Native Americans, polar regions, the Amazon rainforest, and the human body. We also focus on character education, undertaking service projects to help students understand that though they are young, they can make a difference in the lives of others.
St. Paul's Day School has developed a full day kindergarten program that expands upon the kindergarten curriculum. The full day setting enables each child to achieve greater continuity and depth of subject matter in an enriched, learning environment.
We offer well-equipped classrooms with SMART Boards and a low student-teacher ratio. We supplement the core program with weekly Spanish, art, music, and movement classes and weekly trips down the block to the Westfield Memorial Library. We encourage the concept of parents as "partners in education" and welcome your participation.
Our teachers assess each student's ability and uniquely adapt the program to their learning style. Our mission is to ensure each child has a positive learning experience which strengthens self-esteem and a love of learning!