Full Day Threes: Monday through Friday, 8:50am to 2:45pm
Half Day Threes: Monday through Friday, morning session 8:50 to 11:25am, afternoon session 12:20 to 2:40pm. Offered 3 or 5 days per week. Half day morning sessions can be extended to include lunch and an enrichment to complete a full day. 
Every day is a fun-filled learning experience in Three Year Old Adventures at St. Paul's Day School. The children are given a choice of how they want to start the day. They choose from our many options in the classroom to transition from home to school (puzzles, Legos, playdough, dress up and fine motor skill activities, to name a few). Then we connect at Circle Time, creating a routine where they are comfortable and ready to learn. We discuss letter sounds, read stories, talk about ourselves and give students special responsibilities for the day's activities.
Throughout the year we strive to give students the tools to be well-rounded and develop on pace with their peers. We read together, do science experiments, count, create art, play and express ourselves. Each child is given a voice and an opportunity to thrive at their own pace.  We want them to develop a love for learning in a supportive and safe environment. Learning to laugh and embrace a passion to learn together is what we strive for every day.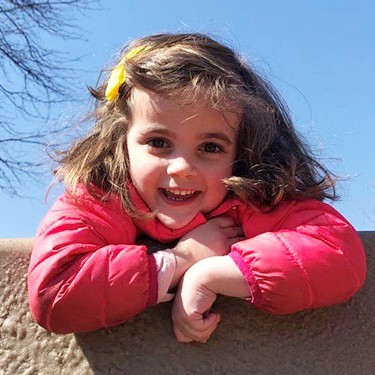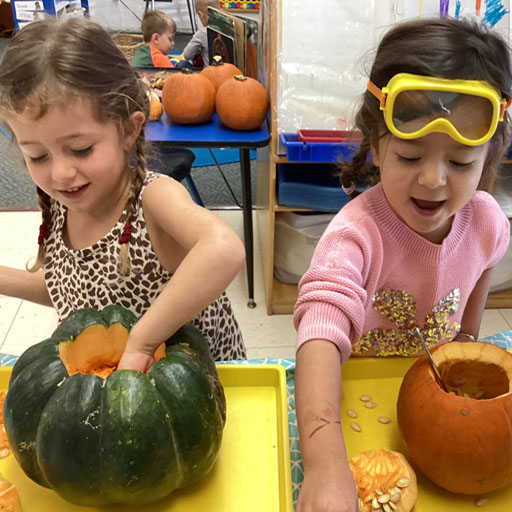 With each change in season and holiday comes a new theme we can learn from. Each theme is reinforced through books, science experiments, counting exercises, letter recognition, creative art, dramatic play and gross motor strengthening activities. As the fall season begins, we watch the leaves on our trees change colors and discuss why, and investigate what is inside of a pumpkin. Sampling fresh apples to taste the differences and making a graph of the class favorites is always a big hit. One of the students' favorite winter adventures is learning about bears. Some highlights are: creating bear caves, pretending to hibernate in a "cave," going on a flashlight bear hunt and having a teddy bear picnic.  
Science discoveries are an important part of the three year old class. We have some longer projects that promote patience and appreciation for the life cycle of plants and creatures. The children meet caterpillars in the spring, watch them eat, grow and eventually spin a chrysalis. They also plant seeds in pots and water them, put them in the sun and nurture them. The big payoff is when they see green stems break through the dirt and their gorgeous butterflies take flight. 
Alongside these more academic lessons, we strive to have the students express themselves, be creative and play outside. We offer a dress up center, interactive kitchen set, dolls, cars, blocks, and creative writing and drawing centers that we rotate throughout the school year to keep their interest. They are given an opportunity to strengthen and develop their fine and gross motor skills to prepare for the four year old program. We create an atmosphere where they develop independence by hanging up their backpacks, putting on their own coats and cleaning up after themselves. 
Throughout the school year we offer ample opportunities to allow our community of parents, grandparents and guardians to be a part of the students' learning experience. We welcome and appreciate volunteers for holidays, birthday celebrations and special events. The children light up when their family members enter their classroom and the volunteers enjoy bringing their love and support.  Our community of families is the backbone of our St. Paul's tradition.
From learning to sit and listen to running and playing, St. Paul's Threes classes work every day to foster a love of school. It is our passion and our responsibility to find a way to connect with your child in a way that is unique and nurturing.